Woodworking, like every art and craft, starts with design. Designs provide the blueprint the woodworker follows when creating something with wood. Woodworking includes the wood crafter, the carpenter, and the cabinet maker. Here is the list of design software for woodworking.
Unleash your inner craftsman with our massive bundle of woodworking plans! With over 16,000 designer and classic options to choose from, you'll be able to create stunning wooden furniture and other wood crafts with ease.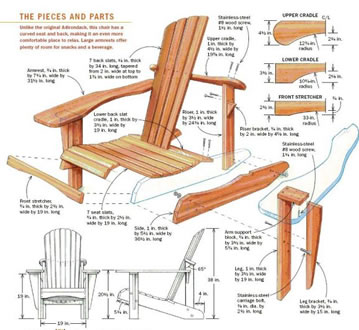 Designing was done on a sketch pad or drawing sheet using pencils and technical drawing tools in the old days. The use of digital technology in almost every aspect of life also caught up with woodworking design. Today, diverse software applications exist that simplify the process of woodworking design.
These applications come with features that ease the design process, provide 3D visualizations of designs in real-time, and simplify editing. The 3D visualization features of woodworking software also eliminate the need to build smaller prototypes to troubleshoot ideas before scaling up. 
Discover the best woodworking design software for all budgets! From free options to paid applications, we've compiled a list of 10 must-have tools for woodworkers. Whether you're just starting out or an experienced pro, these software picks will help bring your projects to life.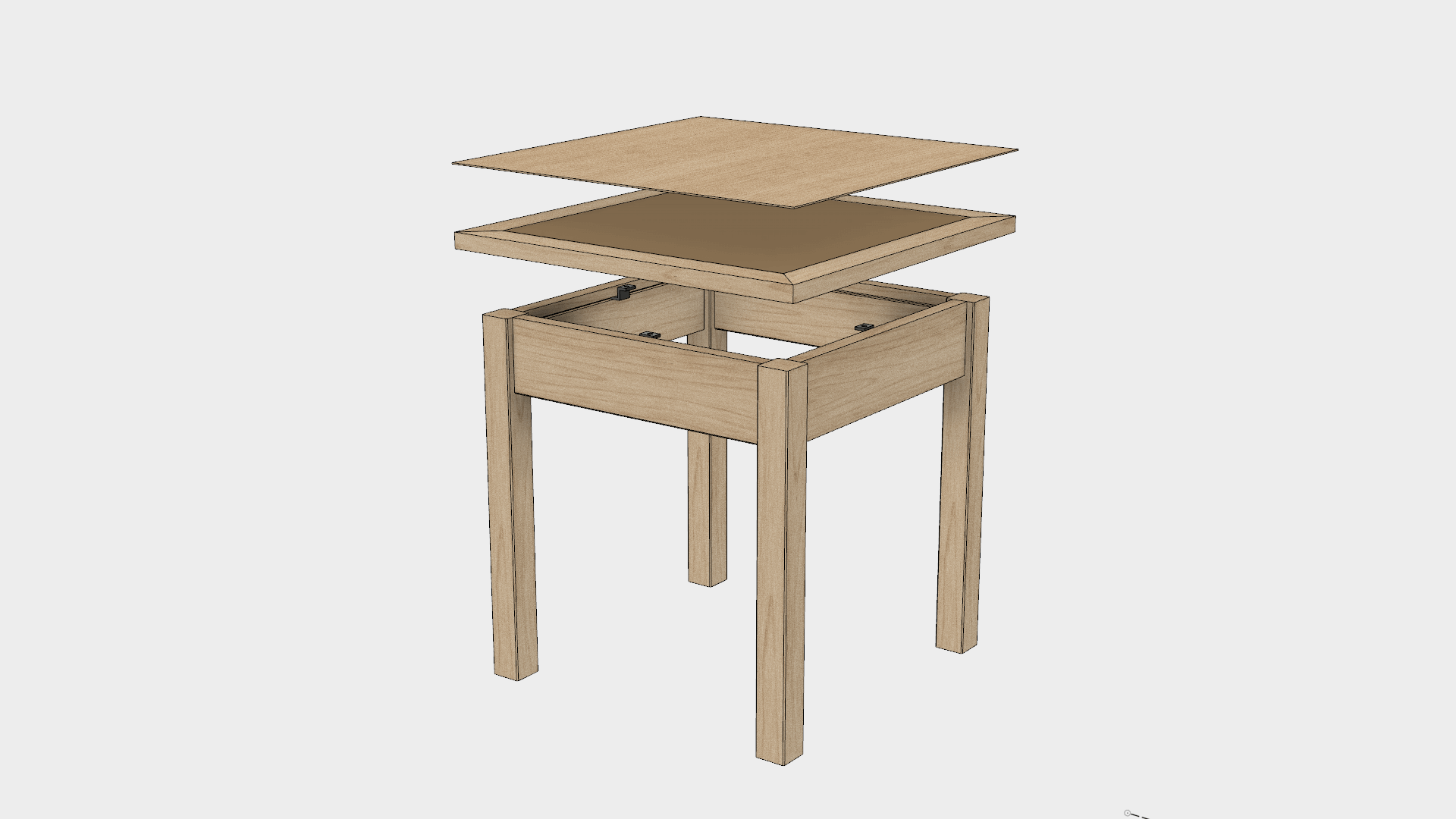 Woodworking Design Software Applications List
There are few free drawing applications as popular as this software, and these are due to its history. SketchUp's purchase by Google played an essential role in increasing its popularity and number of users as its parent company put its enormous advertising power to sell the app. Today, SketchUp is owned by another company, but its popularity remains due to its features.
This software is suitable for both 2D drawings and 3D modeling. Woodworkers can use the hand or a stylus pen to draw woodworking designs on its responsive workspace and interface. These 2D drawings can then be turned into 3D models, providing a more accurate design view. SketchUp also comes with many tools that simplify drawing from scratch or editing already existing ideas.
Pros
SketchUp is free which means you can use all its extended features for woodworking designs without paying a dime.
Diverse drawing tools that enhance productivity including a woodworking plug-in dedicated to woodworkers.
Easy to use for both beginner and professional designers
Cons
It is limited in terms of executing stress analysis or testing the feasibility of a design
Using SketchUp for commercial designs comes with a cost
With Fusion 360 on the list, I'm sure those who already use computer-aided design (CAD) tools can tell that your favorite CAD application can be used for woodworking design. Autodesk Fusion 360 is an excellent mobile tool for editing CAD files and working on the go, but today, this has changed. Fusion 360 has in-built features that ensure woodworkers can create high-level woodworking designs with it.
Fusion 360 was one of the initial software applications to provide product creation and CNC GCode on one platform. The success of this initiative made many commercial or professional woodworkers use it to design products for CNC woodworking. It also integrates 3D visualization features and 2D documentation that enhance a design.
Pros
Like SketchUp Fusion 360 is free to design software that you can use for personal projects.
It comes with advanced features and ties into other more professional Autodesk products which provide more versatility when designing.
Fusion 360 is a cloud-based design tool. This enhances collaboration and remote working.
Its intuitive interface makes designing from scratch and editing easy processes. It is the easiest design tool Autodesk currently has on the market.
Cons
For those who intend to use Fusion 360 for commercial woodworking projects, a usage cost applies.
Its learning curve for beginners is a bit steeper than SketchUp and other competing design applications.
Unlike the other options above this application, SketchList 3D was designed solely for woodworkers. It is not a suite of packages with woodwork design features but a suite of tools solely built for woodworking designs. To this end, the features are easier to use, and in many cases, woodworkers design by dragging and dropping components to make a functional design.
SketchList comes equipped with design features such as one-click curtains, one-click joints, drill hole emulation, different wood types, and custom design materials for woodworking. The extended repository of components it offers also simplifies the task of creating woodwork designs. You can also choose to input designs from other platforms and edit them using SketchList.
Pros
SketchList isn't free and you may have to part with approximately a hundred dollars to use this application. The payment is a one-time payment that allows you to use it for life.
SketchList allows you to create project reports that include the number of materials needed for a job and the cost of executing a job.
It comes with an easy learning curve, unlike other CAD applications that can be used for woodwork design.
Cons
Although you get an easier tool to use for designs, it does not come with the advanced features needed to test ideas before implementation.
SketchList isn't free but with a lifetime purchase of $100, it is affordable for commercial woodworkers looking for a software application to use.
Pro100 bills itself as a woodworking and cabinetry software for cabinet makers, interior designers, and commercial woodworking outfits. It is a custom application any woodworker can use for presentations, woodwork design and visualizing design ideas. The application also supports 2D drawing and 3D modeling powered by a powerful 3D rendering engine.
This specialized design software comes with regular drag and drops design tools and more advanced options. These options include the ability to generate reports like cut lists, and cabinet list, and choosing design materials. Commercial woodworkers can also take advantage of its costing and pricing feature which allows you to estimate the cost of a design.
Pros
A user-friendly interface which makes the application easy to use when compared to other CAD applications like the Fusion 360
An advanced 3D rendering engine that enables the creation of accurate woodworking designs and record panoramic views for presentations.
It supports the importation of external data and the creation of GCode for CNC machines.
Cons
Pro100 is a professional tool and to access it a woodworker will be expected to spend approximately $149 every month.
The software is not a complete CAD tool but it comes with the features needed for woodworking design and estimating production cost.
As its name suggests, this application was designed with the aim of enabling woodworkers to create designs as quickly as possible without any prior CAD knowledge. To this end, it comes with simplification tools such as one-click design features and reporting features. The software enables 2D drawing and creating 3D models.
Easy Woodworking Design Software is a woodworking project management system which means it does more than just design. Users can use this application to develop reports and analyze building costs. It is also an excellent editing tool that supports the uploading of external designs into its interface for enhancements or cost evaluations.
Pros
It provides support for the creation, edit, and deletion of boards with ease. Its intuitive user-interface also ensures users get started with designing quickly.
It allows the user to drag and drops boards while showing the effect of these edit to an assembly in real-time.
Provides support for calculating shelf or divider spacing, cut angles, and other design calculations.
Generates diverse reports which include project and assembly lumber reports, assembly hardware reports, and create inventories for any product or design.
Cons
At $39, Easy Woodworking Design is affordable for commercial users but may be viewed as an expensive design tool for hobbyists.
Despite its many features, it does not provide extended features for testing the viability of designs.
CADPRO is an application that allows users to design furniture and visualizes them in 3D. The software also provides documentation features that ensure your ideas are clear and can be shared with collaborators. The software is easy to use like most dedicated CAD applications for woodworking. The user-friendly interface means you can get started with designing without any prior knowledge of CAD.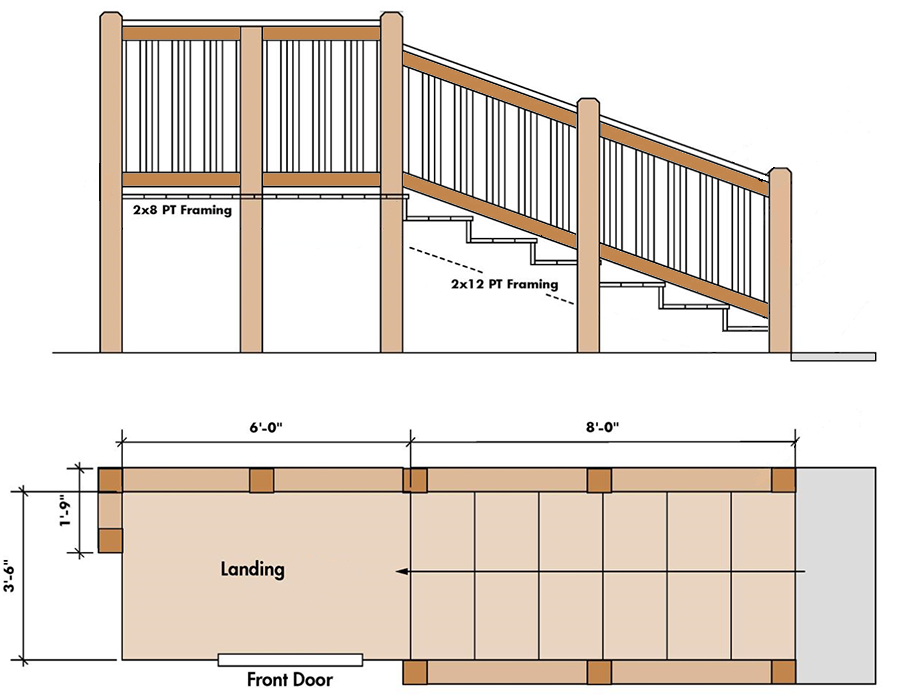 CADPRO is one of the few applications that support sketch tracing. Sketch tracing involves the scanning of designs sketched on paper and importing the scanned copy into the CADPRO interface for further edits. The software also offers interactive furniture design features that allow you to view edits to designs in real-time.
Pros
CADPRO provides support for voice documentation. This means you can record your ideas and attach voiceovers explaining each component of your design. This makes it an excellent collaboration and presentation tool.
Designs are saved as PDF files which are widely recognized by almost every viewing application in the world.
The user-friendly interface and drafting tools make this software an easy to use option for beginners.
It integrates smart dimensioning tools, auto snap tools, and auto shaping tools which make it easy to use. 
Cons
While CADPRO comes with extensive features, it is a paid woodworking design software application and some woodworkers may find $99 a difficult price to pay.
Despite its many interactive design features, it is limited in terms of design testing before building.
Seasoned CAD users understand the limitations of using MAC laptops as design platforms due to the limited CAD applications built for the MAC operating system. MacDraft is one of the few woodworking design software applications built solely for use on MAC laptops. The software is a 2D drawing tool that supports the drafting of woodworking ideas.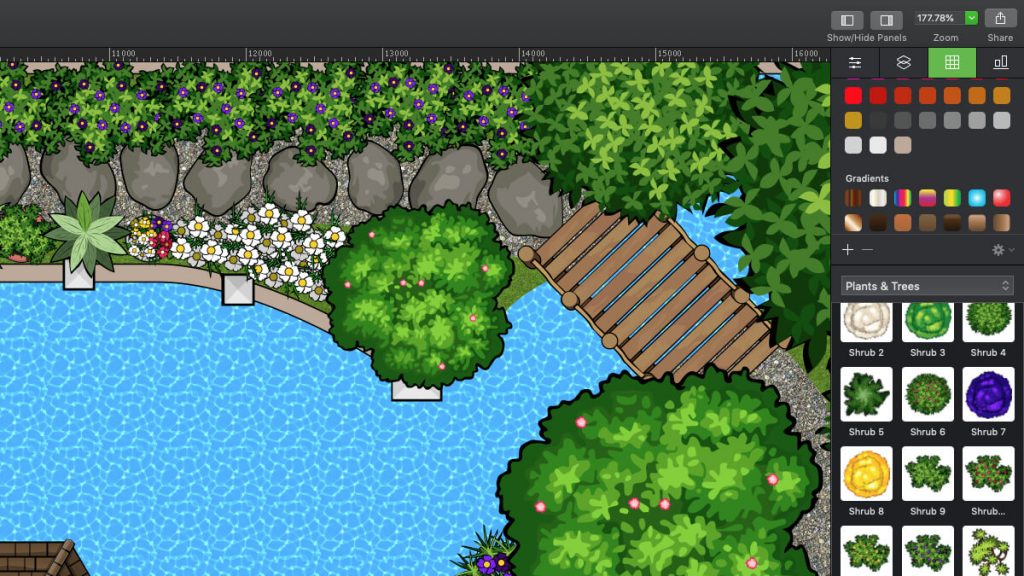 The MacDraft Pro is a 2D drafting software with diverse tools for creating woodworking designs. These tools include an intuitive user interface that simplifies the drafting process and a documentation feature that allows you to document design ideas. The app also takes advantage of MAC's retina feature to enhance how designed items look when completed.
Pros
The intuitive interface can be changed to dark mode for those who love applications in dark mode.
A new documentation tab which supports your documentation initiatives
The ability to save designs in different file formats including the DWG format made popular by Autodesk.
Smart snap, object snap, and guide snapping features that support design activities.
Cons
The MacDraft Pro is rather limited in terms of visualization features when compared to other options on this list.
The application costs approximately $400 which is rather steep.
Blender is one of the more popular CAD applications out there that offers extensive features to woodworkers. The software is an extensive tool for 2D drafting, 3D modeling, and animation. With Blender, you get a comprehensive CAD tool that rivals some of the best professional CAD applications out there for free. Blender also provides users with a rich furniture library that you can take advantage of by editing or using designs for personal tasks.
The design features of Blender are well-known across the CAD community. These features include sculpting tools, rendering, documenting and animation. You can choose to use Blender for advanced woodworking designs or more complex designs and it would deliver.
Pros
Blender is a professional-grade woodworking design tool with professional features that allows you to be more creative.
With Blender, there's basically no limitation with what you can accomplish. In its case, your imagination is your limitation.
Blender is open-source and free. It also comes with an extensive furniture library and a woodworking community that offers design packs for free.
Cons
A steep learning curve is the only pro that can be associated with Blender. It is a professional design software application and some knowledge is needed to accurately use its features.
SolidWorks is a similar professional-grade design tool to Blender. It comes with advanced 2D drafting; 3D modeling, sculpting, and animation tools that ensure you can create whatever you choose no matter how complex your idea is.
Pros
Extensive tools and features built for complex woodworking designs
Testing and analytical tools that enable woodworkers to test the integrity of designs before implementation
Cons
SolidWorks comes with a steep learning curve
SolidWorks isn't free for personal or commercial use.
AutoCAD has always been the go-to design application for commercial woodworking firms before other options came into existence. AutoCAD is a professional-grade design tool with diverse features that ensure you create complex designs with ease.
Pros
Commercial-grade software with advanced design features and tools
It serves as a 2D drafting and 3D modeling tool which aids the visualization of ideas
Cons
Autodesk is expensive and is generally used by commercial furniture makers
The learning curve is steep
The Easy To Use Bundle Of Over 16,000 Designer & Classic Woodworking Plans That Enable You To Make Amazing Wooden Furniture And Other Wood Craft Projects!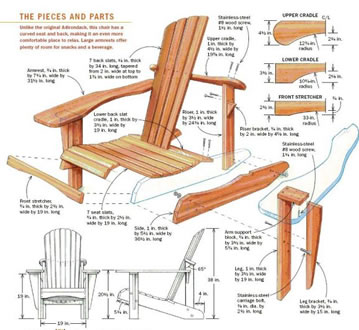 Conclusion
This post has provided ten woodworking design software applications you can choose to start. Here, free design software applications and tools compatible with MAC OS have been provided. This means you can ditch your paper and pen by moving your woodworking design to the digital age.