There are many useful router accessories on the market today. Take a look at a woodworking catalog or website and you'll see tons of jigs for cutting circles, making shelf pin holes, building cabinets and everything in between. You can probably live without most of these items, but there's one accessory you should definitely own: a router edge guide.
What is a Router Edge Guide?
An edge guide attaches to your router and allows it to follow straight or curved edges. It's helpful for many different tasks like mortising, routing grooves and creating joinery. You can do these things without an edge guide, but you'll usually have to build jigs or fixtures.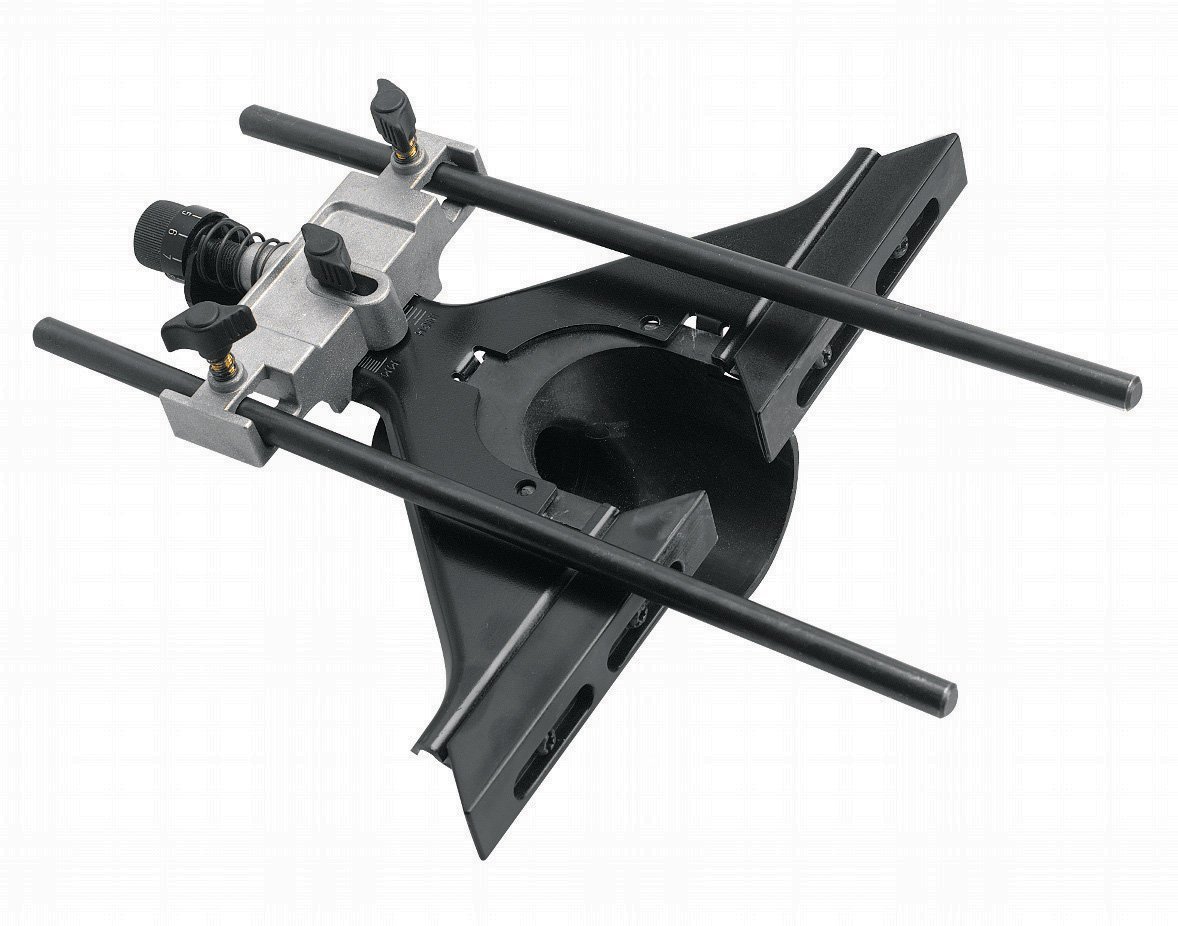 Route in Straight Lines
Whenever you need to route a v-groove, bead or flute in a narrow board, a router edge guide is an ideal accessory and will help you get the job done quickly. You can make a few marks to indicate your cuts, adjust the edge guide so the bit is positioned properly and you're ready to route. There's no faster way to route in a straight line.
Cutting Curved Shapes
Some edge guides can follow curved shapes, which is helpful for things like routing channels in cutting boards or inlays along the edges of a curved tabletop. Many of the guides that router manufacturers offer can only follow straight edges. For curved shapes, look for an edge guide with radial bearings.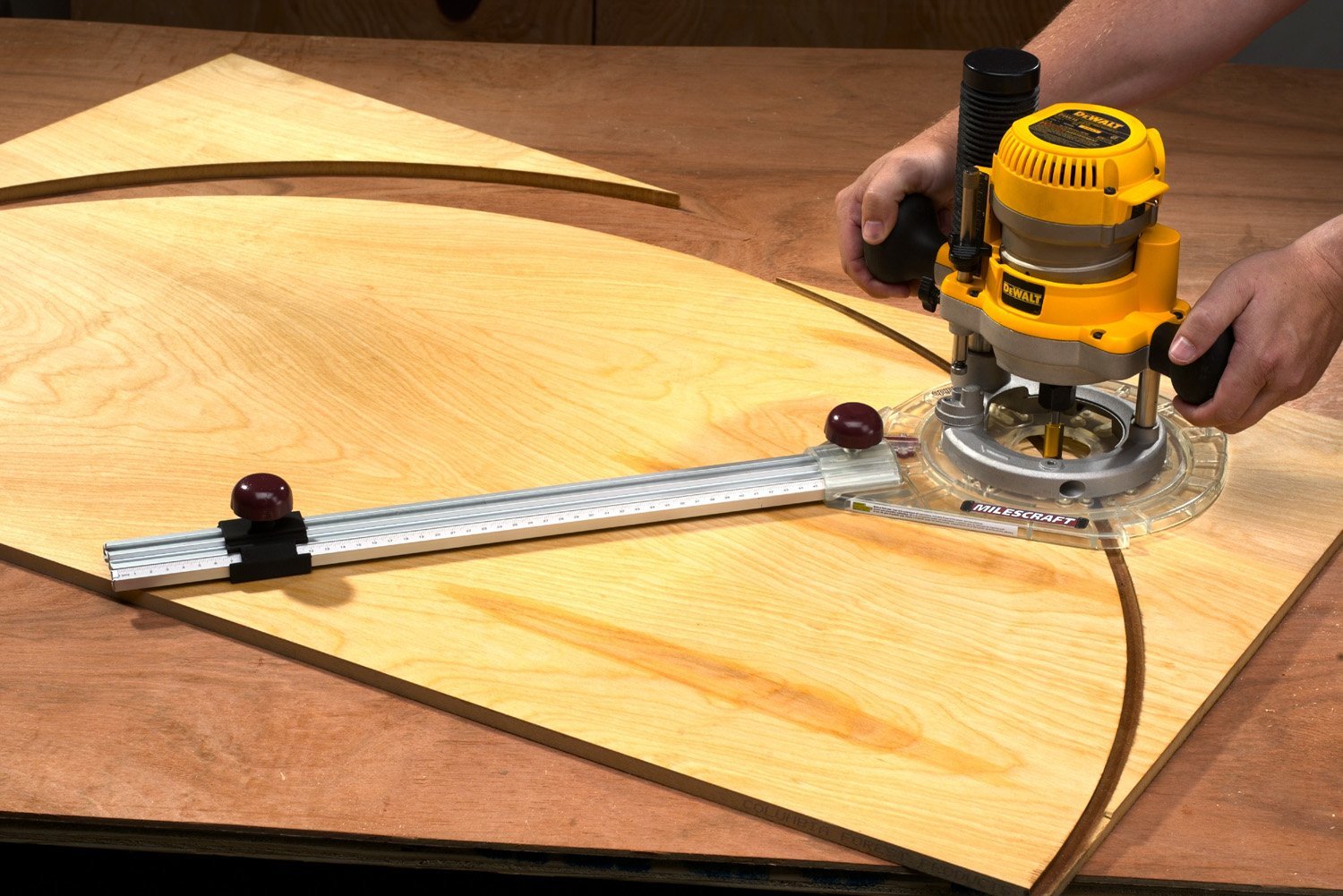 A Good Edge Guide Attaches Quickly
The way an edge guide attaches to a router is an important consideration. The faster you can attach the guide, the more likely you are to use it. Few things are more annoying than a jig that takes too much time to install, so get an edge guide that connects without the need for wrenches or screwdrivers.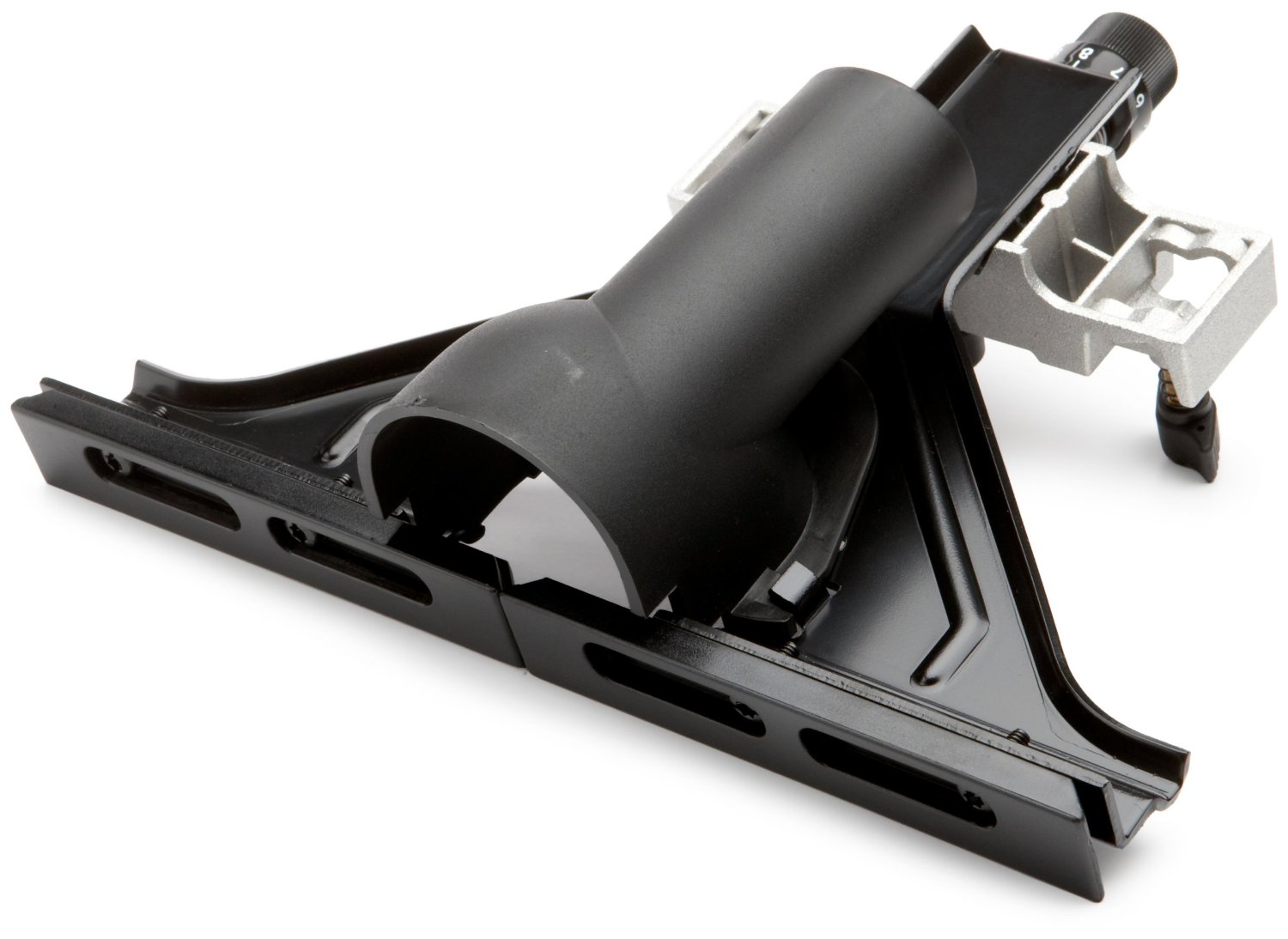 Buy or Build an Edge Guide with Durable Materials
Edge guides can be made from a variety of materials, including steel, aluminum, acrylic, and UHMW plastic. When shopping for a guide or building one, think about how often you'll use it and how much abuse it's likely to take. A steel guide isn't going to break easily but might be too expensive if you don't think you'll use it more than a few times.
Being Able to See Through the Guide Helps
It's important to be able to see what you're doing when you're using a handheld router. That's why some router edge guides are made from clear acrylic plastic. You can tell when you're approaching a pencil mark that indicates a stopping point with this kind of base.
Laser Sights Provide Pinpoint Accuracy
Sometimes there's a bit of guesswork involved in setting up an edge guide. It can be difficult to know exactly where the router bit's edge will be in relation to the guide, which can be a big problem for mortises or other joints that require pinpoint accuracy. Fortunately, some guides are equipped with laser sights that eliminate this problem.
LED Lights Help You See What You're Doing
You already learned about the importance of see-through materials, but frequently there just isn't enough light in the shop to see your layout lines. That's when it's nice to have an edge guide with a built-in LED light. Just flip the switch to illuminate your work and avoid costly mistakes.
An Offset Design Prevents the Router from Tipping
Have you ever tipped your router accidentally when making a cut near the edge of a board? It happens, and it's a sure way to ruin a workpiece. To combat this problem, some manufacturers offer edge guides with offset baseplates that almost guarantee you won't tip the router.
You Can Build Your Own Edge Guide
The great thing about building your own edge guide is that you can incorporate just about any feature you want. If all you plan to do is route straight lines, your guide doesn't have to be anything more than a piece of ¼" material with a block of wood underneath. But you can make your guide adjustable, add bearings so that you can follow curves, or design it so that it can double as a circle-cutting attachment.
Check Out These Factory-Made Edge Guides
Some router manufacturers, like Porter-Cable, offer their own edge guides. They're usually simple accessories that will only work with straight material. Take a look at the following two edge guides if you want something more capable.
---
---
This is an edge guide and then some. It's made of 3/8" thick acrylic that can take a real beating. It also includes a laser sight for accurate positioning, LED light so you can see your work, radial bearings for routing curved parts and offset design to prevent tipping.
Milescraft 1223 Router Guide Kit
The Router Guide Kit from Milescraft includes an edge guide, circle compass, and an offset base. What else could you possibly need? It fits the most popular routers, even the big 3HP models.