The router is arguably the most important tool in woodworking. You can make dovetails, box joints, lock miters, decorative molding, and a whole lot more with a router.
If you're serious about getting into woodworking, this tool should definitely be in your collection. Before you buy your first router, you should know exactly what options are available so you can get the one that's right for your needs. Let's investigate what makes the best wood router.
The best wood router
1. DEWALT DWP611PK
DEWALT is known globally for the quality of its power tools and our top pick for this list is the DWP611PK. This is a 1.25HP Max Torque variable speed compact router combo kit. The DWP611PK is also equipped with LEDs which adds to its aesthetic appeal and provides lighting.
The router is built with a 1.25HP which makes it capable of hollowing out tough materials. The variable speed control provides the required control for different applications. The features of the DWP611PK include:
Soft-starting motor with full-time electronic feedback makes it possible to maintain motor speed for different applications.
Dual LED lights and a clear sub-base provide lighting that illuminates the workpiece and area when cutting.
An adjustment ring that enables the user to control changes in the bit depth within 1/64 inches.
A large, low-pressure spindle lock button makes it possible to change single wrench bits with ease.
Spring-loaded release tabs which support quick base removals
Easy transitioning of the motor between fixed and plunge bases.
Supports up to 1.5 inches of depth travel when working with the standard base and 2 inches for plunge base.
It is built to have an aluminum motor housing and base construction which delivers durability for long-term use.
Extended sub-base provides excellent work surface contact and this improves control for the user.
2. Bosch MRC23EVSK Wood Router
The second pick is for another tooling giant known for the durability of the equipment it produces. The Bosch wood router is powered by a 2.5HP motor and variable speed, as well as, soft-start features which maintain cutting or hollowing speed when applied.
The features of Bosch include:
Soft-start motor and a variable speed dial provide the necessary features for maintaining motor speed during cutting applications.
 Quick clamp systems on both bases and an adjustable bit height for the fixed base make it easy to adjust the router above its router table.
Precision centering makes it easy to keep the bit on the specified cutline when making use of jigs, templets, and other guidance fixtures.
The fixed base is designed with threaded holes to simplify mounting it on router tables. This enables easy mounting on Bosch-4 hole pattern tables and the more common 3-hole patterned tables.
A bit depth adjustment system is available on both bases.
2 sub-base openings that enhance visibility when making use of the router.
A dust-sealed power switch and a contoured soft grip handle are included in its design.
3. DEWALT DW618PKB Combo Kit
DEWALT offers the DW618PK combo kit as a versatile router solution for woodworkers. This router is equipped with a powerful 2.25HP motor which makes the tool powerful enough for the toughest cutting jobs you are likely to come across.
The features of this combination kit include:
Electronic variable speed with full feedback control ensures selected speeds remain constant when the router is being applied. The speed dial provides support for speeds within 8,000 to 24,000 revolutions per minute (rpm).
Soft-start features ensure start-up torque is reduced and provide enhanced control to the user.
A D-handle designed with a trigger switch with lock-on features.
Micro-fine depth adjustment ring supports precision depth adjustments in increments of 1/64 inches. It also provides vertical adjustments for a constant switch/cordset location.
An adjustable tool-free steel motor cam lock simplifies the process of depth adjustments and making base changes.
An integrated though-the-column dust collection system that is capable of collecting approximately 95% of the dust produced during application. This enhances visibility while using the DW618PK.
Detachable cordset feature which makes the cordset serviceable while eliminating the need for an additional cord motor park.
Precision-machined brass bushings and case-hardened steel guide make the router durable and provide support for smoother, more accurate plunge strokes.
4. Black + Decker RP250
The Black + Decker router is a variable speed plunger router powered by a 1.45HP motor that is capable of handling difficult cutting tasks. The tool is also known for its durability and ease of use which is why it makes the list.
The features of the RP250 includes:
The soft-start function reduces start-up torque and enables more control to achieve high precision levels when cutting.
A variable-speed motor that provides the capacity to vary speeds from 8,000 to 27,000 RPMs while maintaining stability.
The plunge router is designed with a sightline base feature that provides enhanced visibility while the tool is being applied. It is also equipped with a simplistic depth scale which enables enhanced accuracy.
A spindle lock simplifies the bit-changing process.
A trigger switch with a lock-on button and its contoured chip shield makes the router a durable and comfortable tool to make use of.
A durable clear plastic window attached to the router's base protects the user from wood chips and other debris. A dust extraction feature is also included to help with clearing dust and improving visibility.
An enlarged base design simplifies the task of keeping the router flat and level with the work surface.
The kit comes with a quarter-inch collet and collet wrench.
5. Triton TRA001 3.25HP Dual Precision Plunge Router
Triton Precision Power tools are generally known for the durability they bring to workstations and the TRA001 is not any different. This power tool is powered by a 3.25HP motor which highlights the power it brings to cutting through wood.
The features of the TRA001 router include:
The 3.25HP motor is capable of running at 8000 to 21000rpms. It is equipped with a variable speed dial which is used to specify the working speed of the TRA001.
A three-stage Allen screw feature that enhances the precision of cuts at preset depths.
One-button switch from décolleté to a stationary router, as well as, rack and pinion height adjustments features which enables ease of use.
The soft-start function reduces torque and makes the tool more comfortable to use.
A multi-function fence makes controlling the router easy while enabling circle cutting.
An automatic spindle lock that engages when the power switch is closed and a safety switch lock that prevents the tool from coming on arbitrarily are features that make it safe to use.
A removable plunge switch simplifies the adjustment of the router and the surface it is mounted on.
Side ventilation slots located in the motor housing reduce the amount of dust it gathers during application and enhances visibility.
Fully-closed protection offers optimal protection against grinding while cutting with the tool.
6. Bosch GKF 12V-25N Max EC Brushless Palm Edge Router
Here again, Bosch makes the list with the GKF edge router. This router is equipped with a 1.5HP motor and variable speed features which simplifies its use.
The features of the GKF include:
A cordless router makes it more versatile for the user when handling edge routing and trimming tasks. It is also ergonomically designed for comfort due to its lightweight and balanced base.
Lasting power provided by its EC brushless motor. This feature increases the duration in which it can be used.
The EC brushless motor is capable of delivering 13,000rpm and up to 23 feet of round-over capacity per battery amp.
An ergonomic handle integrated with an easy-to-reach power switch on the handle.
An easy change easy which enables fast depth adjustments at 0.04 inches per revolution.
The GKF weighs only 2. 2lbs which is lightweight compared to other options. It is also one of the selling points of the router. It is important to note that the battery and charger packs are sold separately from the router.
7. DeWALT Max XR Kabelloser Router
The DeWALT Max XR is a cordless router powered by a 20V Lithium-Ion battery. The cordless nature of the router makes it a versatile tool for cutting through feed with ease.
The features of the Max XR include:
Soft-start motor feature with electronic feedback makes the router comfortable to use and enables preset speed to be maintained during cuts.
A variable-speed function that allows the user to control the speed according to the specific needs of diverse applications. The speed can be varied from 16,000 to 25,500rpm.
Electronic brakes slow down the engine faster when the tool is switched off.
DeWALT is big on LED lights and the Max XR is equipped with two LED lights that provide visibility when using the cutting tool.
A depth adjustment ring that enables quick and easy height adjustments when applying the router in different conditions.
As with most cordless power tools, the battery is not included with the Max XR package and must be purchased separately.
8. SKIL 10 A
The SKIL 10A is an ergonomic router powered by a 2HP motor and delivers variable speed options and stability when cutting through wood. The 10A integrates die-cast motor housings which makes it a durable option for long terms use.
The features of the 10A include:
The 2.0HP motor provides smooth and accurate routing with every application of the SKIL 10A.
The variable speed control feature allows for speed adjustments depending on the material being cut or the cutting task to be done.
 SKIL integrates safety features within the 10A to ensure its user stays safe while using it. The Live Tool indicator is one such feature and it stays lit up whenever the router is powered on until it is switched off and unplugged from electricity.
Three-course depth setting with micro-depth adjustments which simplifies adjustment tasks.
Dual LED lights are integrated into the base of the 10A. This lights up the way and enhances visibility when cutting with the router.
A built-in vacuum port serves as a dust extractor and this removes chips and debris from harming the user, as well as, increasing visibility.
The router comes with both a half and quarter-inch collet and collet wrench, and a dust extraction adapter.
9. Bosch MRP23EVS 120V
The MRP plunger cutter is powered by a 2.3HP motor and is ergonomically designed for cutting through diverse materials. It is designed with a classic hardwood handle which is both comfortable and aesthetically pleasing.
The features of the MRP include:
The 2.3HP motor is capable of running at 10,000 to 25, 000 rpm. A Soft-start feature that makes the router comfortable to use.
A trigger control system is equipped with an on/off switch on the handle on the MRP. This improves control and the comfort level associated with using the router.
An adjustable Bosch After lock micro-fine bit depth adjustment feature ensures precise depth adjustments at every dive setting.
A spring lock feature and the micro-fine bit depth adjustment feature ensure constant speed is maintained at different depths when cutting.
An LED light that stays on every time the router is switched on provides increased visibility to the user.
A precision-centering system and a 3.32-inch base opening deliver more versatility when maneuvering with the router.
10. Festool 574339 EQ Router
The FESTOOL router is powered by a 2HP motor and built for one-handed use which makes it a versatile tool.
The features of the EQ include:
Ergonomic handles make using the EQ a comfortable and simplistic experience. Its compact size makes reaching the integrated switch an easy task.
Soft-start features add to the ease of using the router.
Integrated dust extraction ports remove dust from surfaces while cutting. This enhances visibility while removing dangerous debris and woodchips from the vicinity.
A tool-free spring clip system that makes attaching and removal of the router tool an easy process.
A precision-depth adjustment system delivers precision routing for different applications.
A chip deflector feature that ensures the production of chips by routing is reduced.
Things You Need to Know to help select the best wood router
Fixed Base Routers
Many routers come with what's known as a fixed-base, which means that the cutting depth will remain fixed during operation.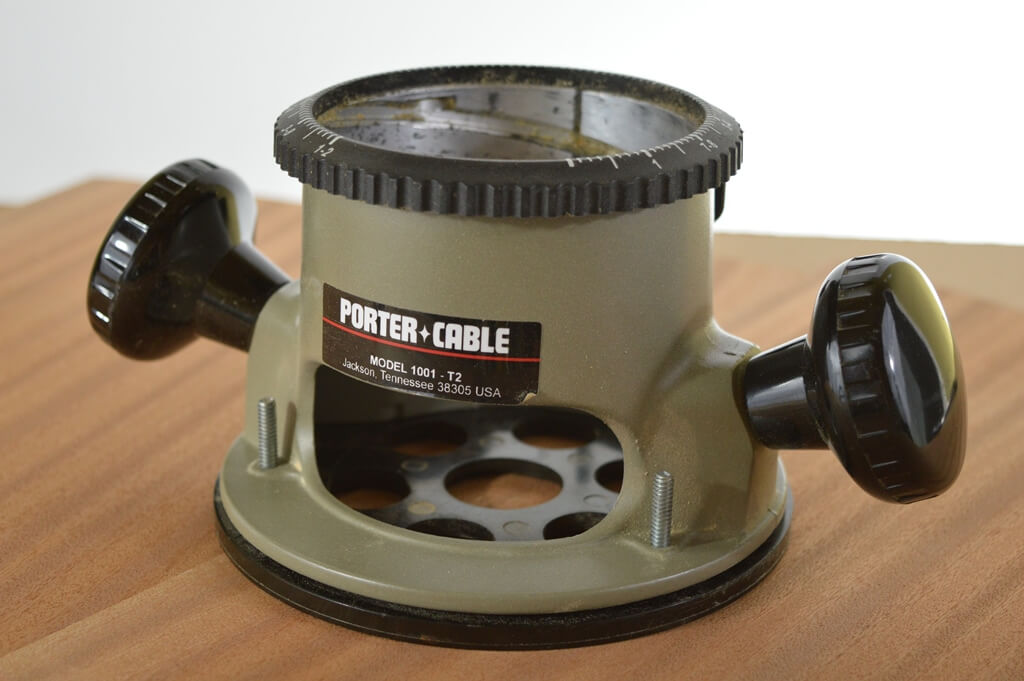 To use a fixed-based router, you install a bit in the router collet (more on that later) and set the depth of cut by adjusting a ring on the outside of the router base. Then you lock the base in position before making a cut. Because the bit sticks out beyond the base of the router when you start the cut, a fixed-base router is most appropriate for operations in the edges of boards.
It's excellent at creating decorative profiles for doors, drawers, and tables.  A fixed-base router is also a great tool for joineries like dovetails, box joints, lock miters, rabbets, and dados. You'll need a router table for a lot of joinery work, but you can do an impressive number of joints without one.
Good fixed-base routers include the Porter-Cable 690LR, DeWalt DW616, Bosch 1617, and Milwaukee 5616. Craftsman makes a decent entry-level router (model #2767) that will stand up to light use.
Plunge Base Routers
When routing with a plunge base, you start with the router bit above the work and then "plunge" it into your material. You do this by pressing a lever that allows the bit to slide downwards. This is extremely helpful when cutting a mortise into the face of aboard.
It's also perfect for routing inlays or using guide bushings and templates. Many projects that would be difficult or impossible with a fixed-base router are easy with a plunge base.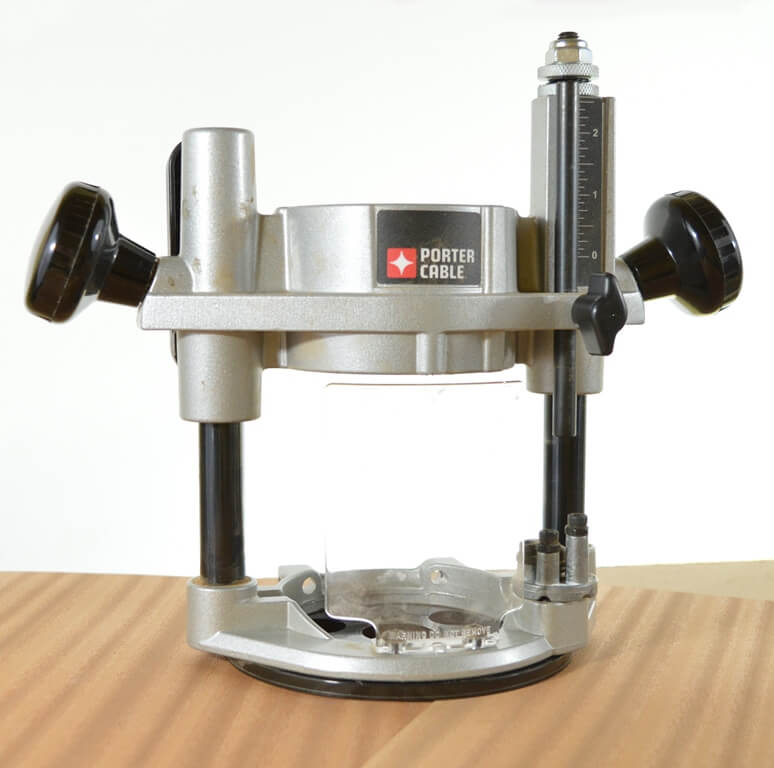 The DeWalt DW612 is an excellent plunge router with useful features like variable speed and a built-in dust collection port. It accepts ¼" and ½" collets, so you'll be able to use any router bit you want, and it has plenty of power (2HP).
Combination Kits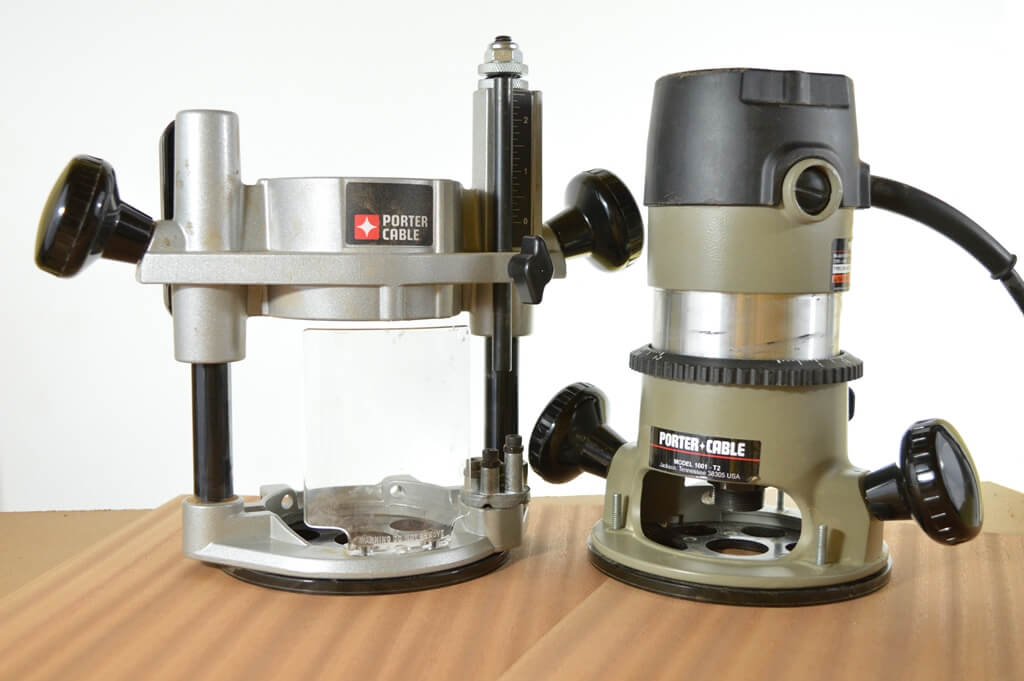 Most router manufacturers offer kits that contain fixed and plunge bases. If you don't want to be limited by your router base, consider getting one of these kits. You'll be able to switch between the two bases, and some woodworkers like to keep one mounted in a router table at all times while using the other for handheld operations. It's usually less expensive to buy a kit than to buy the bases separately, so you might want to get both upfronts if you think you may need two.
DeWalt's DW618K kit is a great value. You'll get variable speed, 2-1/4 horsepower, plus ¼" and ½" collets. The 693LRPK kit from Porter-Cable is another good deal for about the same price, but it doesn't come with the variable speed option and has a lower horsepower rating. However, this router is a workhorse and you'll find it in just about every professional woodworking shop.
Bosch makes the 1617EVSPK kit with variable speed soft start, 2-1/4 horsepower, and two collet sizes.
Variable speed
Not all routers come with variable speed, but it's a handy option because it allows you to use bits of all sizes. Small bits can be operated at high RPMs, but the bigger the bit, the slower it needs to spin. Some woodworking routers are capable of speeds up to 35,000 RPMs, which is way too fast for a large bit like a lock miter. To use large diameter bits, you'll need a router with variable speed. You simply dial the speed up or down to something appropriate for the bit you're using.
Even routers without variable speeds can be adjusted for bigger bits with the use of external variable speed control. There are several models available that allow you to adjust your router's speed simply by turning a dial. External speed control isn't cheap; expect to pay about $50 for a good one. For this reason, it might be wise to invest in a router with built-in variable speed.
Soft Start
When you turn on a router, it immediately spins at full speed, unless it has what's known as soft-start. Routers with this feature slowly ramp up to full speed, which is much safer with large bits that can cause the router to jerk during start-up. Soft-start is especially helpful on routers over 2 horsepower.
You don't want a router to jump out of your hands when you turn it on, and the larger models have enough power to take off if you don't have a tight grip.
Collets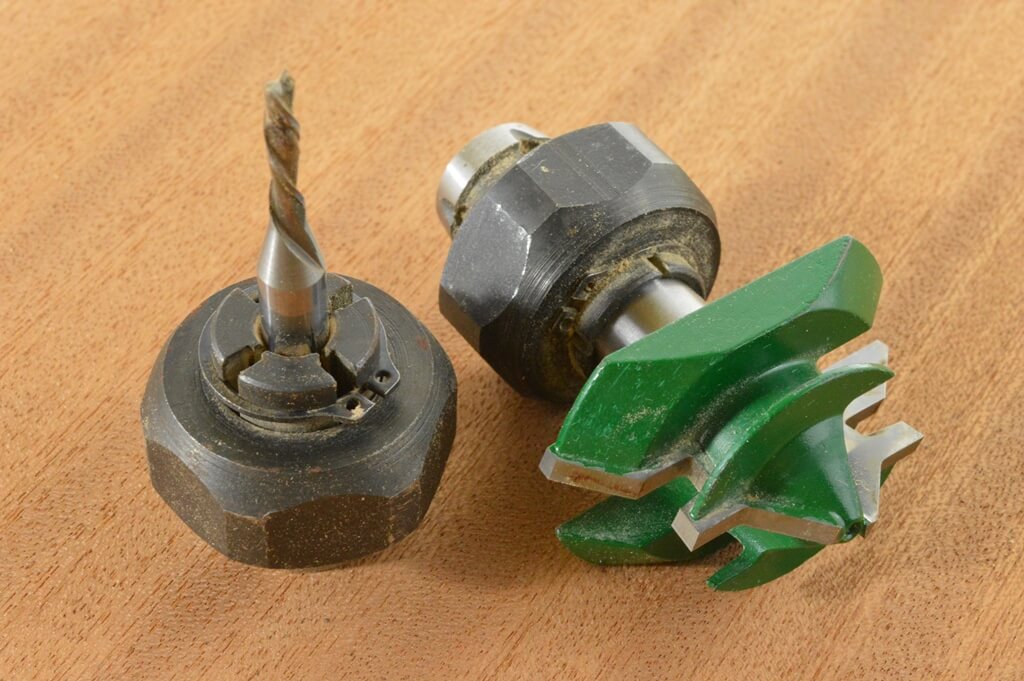 To put a bit in your router, you insert it into what's called a collet and tighten the collet nut. The collet clamps the bit in place. Router collets come in ¼" and ½" diameters. Although some routers can use both, some can't.
Many routers that are designed for homeowners or hobbyists come with ¼" collets and can only be used with bits that have ¼" shanks. If you choose a router that only accepts these smaller shanks, your choice of bits will be limited. Most professional routers come with ¼" and ½" collets, so look for brands that are made for people in the trade, like Porter-Cable, DeWalt, Makita, Milwaukee, Bosch, and Festool.
Guide Bushings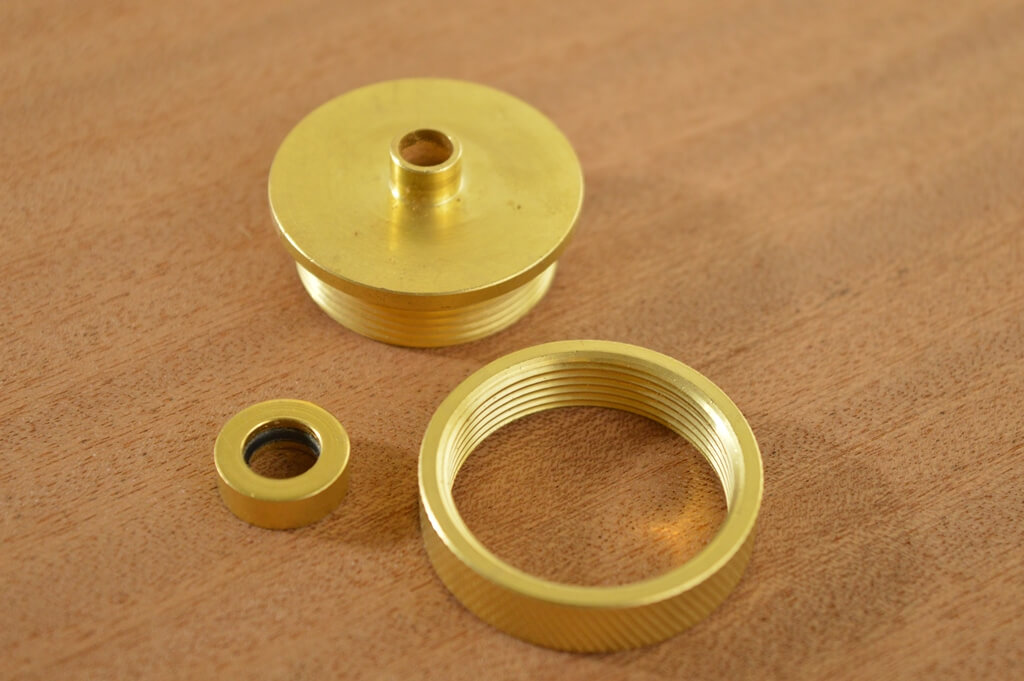 A router might be the best joinery-making tool you'll ever use, and to make the most of its capabilities, you'll want to invest in some quality guide bushings. To route mortises, inlays, or anything that requires a template, you install a guide bushing in your router's base plate. The bushing follows the edges of the template during routing so that you end up with just the right shape.
You'll also need bushing if you want to route half-blind or through dovetails for drawers or casework. There are several dovetail jigs on the market, but they all work basically the same way. The router bushing follows an aluminum template to cut the shape of the dovetails into your workpieces.
Before purchasing a router, find out what kind of guide bushings it will accept. Most dovetail jigs, inlay templates, and other commercially available fixtures are made for routers that can use Porter-Cable style bushings. Some manufacturers make their own bushings, which won't fit on routers made by other companies.
If you end up getting a router that won't accept Porter-Cable bushings, it doesn't mean you can't use them. You can purchase an aftermarket base plate adapter, but you'll spend a little more money than you would be getting a router that comes from the manufacturer with the correct base plate.
Horsepower
Routers come in a variety of horsepower ratings, from 1 to about 3-1/2. Depending on what you want to do, you may be able to get away with a smaller router. However, if you'd like to be able to make raised panel doors or crown molding, you should shell out a little extra cash for something more powerful.
The Porter-Cable 690LR is the industry standard router, and it's rated at 1-3/4 horsepower. That's enough muscle to handle dados, dovetails, decorative edges, and other joinery work on a daily basis. It's also adequate for occasional heavy-duty routing with panel raising and crown molding bits.
Most hobbyist woodworkers will probably never need anything bigger than the 690LR, but for those who want to do a lot of work with big bits, a 3-1/4 horsepower router is a better choice. For demanding jobs on a regular basis, something like the Porter Cable 7538 or the Makita RO2301 would be a good fit. Big routers like these are pricier than the lower horsepower models, but they're worth it when you need something with serious power.
Laminate Trimmers
Are you planning to do a lot of joinery and decorative profiles with your new router, or do you just need something for light trimming tasks? Laminate trimmers are small routers that can be operated with one hand. They're designed to trim laminate and veneer, but can be used for a variety of other jobs.
For example, hobby CNC machines are usually equipped with laminate trimmers and are capable of routing signs, guitar bodies, templates, solid wood, plastic, and even non-ferrous metals like aluminum. A few manufacturers even make plunge bases for their laminate trimmers, which opens up even more possibilities like inlay work and mortising.
The DeWalt DWP611PK is an excellent laminate trimmer that comes with fixed and plunge bases. For something a little more entry-level, the Rocky 30 Trim Router is one of the few laminate trimmers available with variable speed. It also includes a built-in dust collection port, another feature you won't find in most routers of this size.
Router Tables
To turn your router into a joinery-making powerhouse, you'll need a good router table. The router mounts in the table upside down, and instead of running the router over the workpiece, you run the workpiece over the router. You might be surprised at just how much this expands the tool's capabilities.
Parts that are too small to work with a handheld router can be safely machined in a router table. You can install feather boards and hold-downs in the table to control the stock and produce more accurate cuts. Joints that would otherwise be impossible are easy: lock-miters, finger joints, cope-and-stick joints, and many others can be safely cut on the router table.
When shopping for a router table, look for something with a split fence. This means that the fence can be adjusted on either side of the bit, allowing you to increase or decrease the opening size according to the bit diameter. You don't want a big gap between the bit and the fence, which could allow chunks of material to get stuck during operation, so get something that can be adjusted to provide the smallest gap possible.
Kreg, MLCS Woodworking, Bench Dog, and Woodpeckers make excellent router tables and fences. Some of their products can be expensive, depending on the options you choose to include. To get started, a simple phenolic or laminated table and the split fence should be just fine. In fact, many commercial woodworking shops never use anything fancier. But, if you do want all the bells and whistles like a micro-adjustable fence and above-the-table router lift, go for it. Just know that you're going to spend as much as $1000.
For a less-expensive option, you can build your own router table. All you need is a flat piece of material like MDF or particleboard for the surface and fence, plus some 2x4s for the stand. To minimize friction, apply plastic laminate to the tabletop and fence. You can find dozens of plans for router tables online. If you have some basic tools like a miter saw and a drill, you should easily be able to build your own router table.
Final thought
When selecting your first router, look for the best combination of features, durability, and price. Most of the professional-grade routers are comparable in quality and will come with both ¼" and ½" collets. Before purchasing a model designed for hobbyists like a Craftsman or Skil, make sure it doesn't take only ¼" bits unless you're sure you won't ever need anything larger.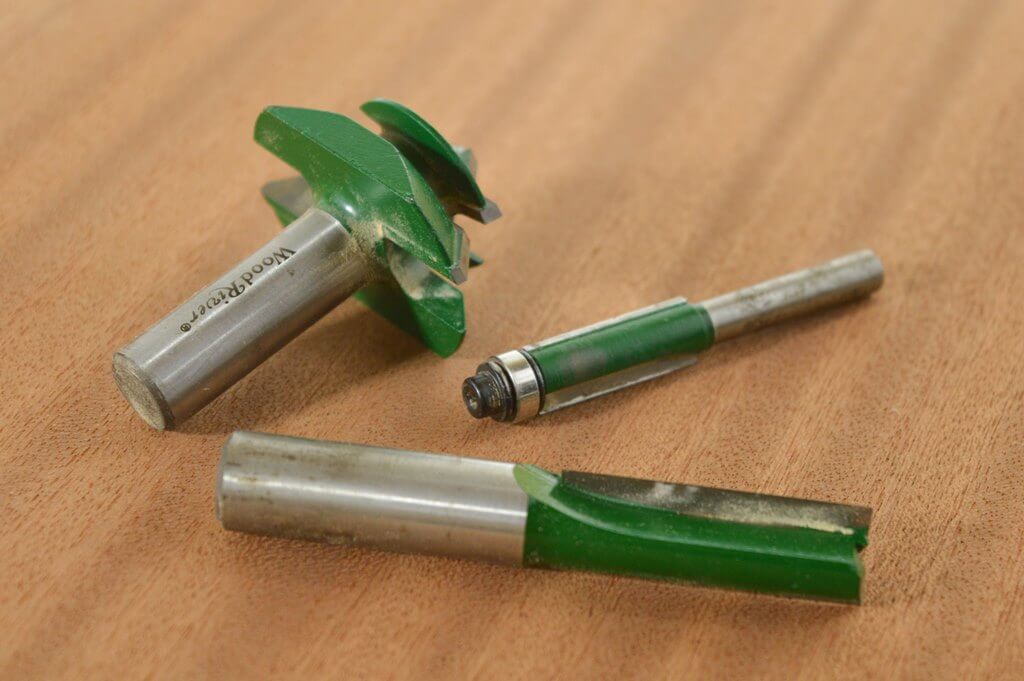 To get the most out of your router, you'll probably want variable speed and a plunge base. The fixed/plunge base kits are great options that can save you a little money.
Professional woodworkers usually work with Porter-Cable, DeWalt or Bosch routers, so you can be confident that anything from these manufacturers should be able to handle your woodworking projects.
Finally, if you're looking for a recommendation for the best overall value in a router, check out the DeWalt DW618K fixed/plunge kit mentioned above. You can't beat the combination of power and features. It also comes with an adapter for Porter-Cable style guide bushings, a handy accessory for template work.
Wood router
Hitachi router m12vc review
Triton TRA001 3-1/4 HP Plunge Router review
Dewalt DWP611PK review: Router Combo
Fixed Base vs. Plunge Router: Which one is the best?